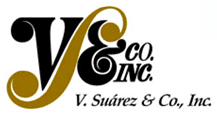 V. Suárez & Co., Inc - Puerto Rico
BMA's team of consultants have extensive business experience and knowledge of the distribution area. This helped them to quickly understand our business and needs bringing a broad perspective and fresh ideas that we will adapt to continue solidifying the growth of our company. The process was very professional and interactive, very productive and very open. They added a lot of value to our company!
Laura García – Chief of Staff – VP de Comunicacions Integradas.